oberlichter freiform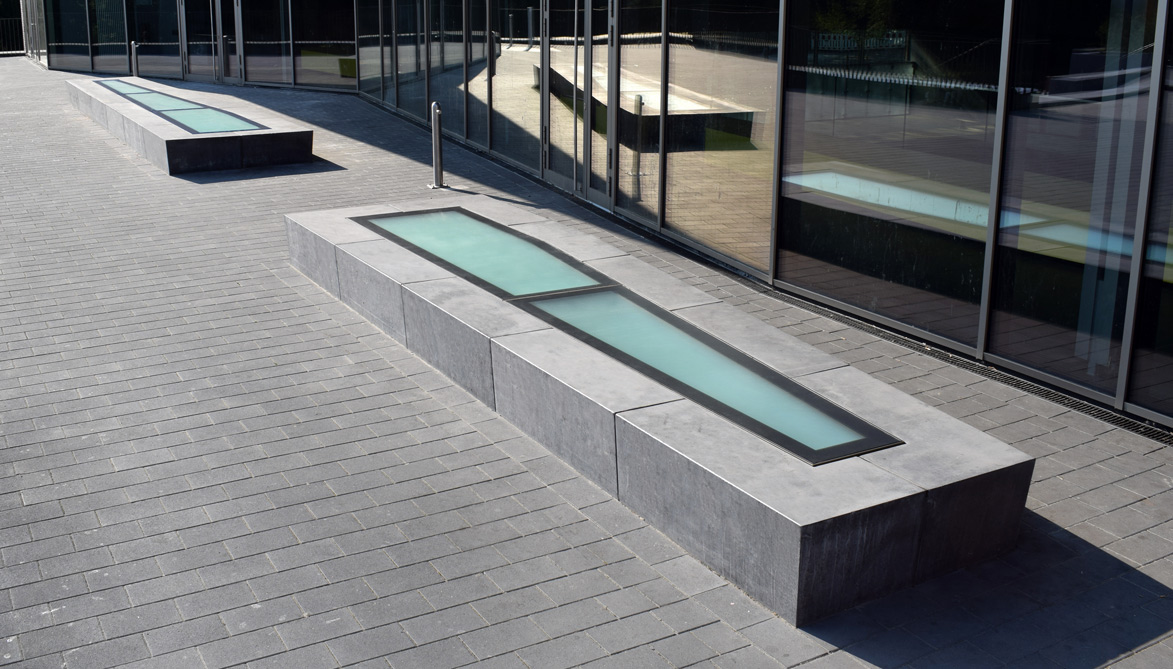 Glass in any shape you want!
When you want the window to fit in to the environment.
Walk-on glass in any shape you want!
WALK-ON FREE – the customised glass floor made to your specifications
Obstacles and sub-floor structures can make it impossible to use a conventional flat roof window as a walk-on glass floor. There are these insurmountable requirements when it comes to shape, particularly in existing buildings and in indoor areas.
For indoor and outdoor surfaces
Our WALK-ON FREE system can be used to provide interiors and exteriors with walk-on glass surfaces and skylights that are impossible with rectangular or round shapes. No matter whether you opt for a trapezoid, rhombus, oval or semicircle:
– The size of the glass and the angles can be adapted individually and precisely to the nearest millimetre*
– As a start or end module, it can be combined with WALK-ON continuous rooflights
– Excellent thermal insulation with double- and triple-glazing
– Can be optionally equipped with privacy protection and anti-slip coating
We manufacture the glass floors and skylights with matching substructure precisely according to your specifications*.
To your customised dimensions, in your preferred shape, with your individual fittings.
Let your ideas run wild – we'll turn them into reality!
Uw value (double):  1,06 W/m²K
Ug value (double):  1,30 W/m²K

Uw value (triple):  0,65 W/m²K
Ug value (triple):  0,70 W/m²K
Load-bearing capacity: verified load-bearing capacity of 500 kg/m²
Airtightness: Class 4, E600 Pa and above
Water-tightness: Class E1200 (EN12208)
Sound insulation: From 34 dB noise reduction (EN/ISO 717- 1/A1)
Light transmittance (tL):  Double-glazed, approx. 79 %,
triple-glazed, approx. 67 %
Minimum pane corner angle: 20° *
Width: 250 – 2800 mm
Length: 250 – 2000 mm
Height of the substructure: 210 – 750 mm
Maximum surface area: 4 m²
Our SkyVision skylights bear the CE mark in accordance with DS/EN 14351-1. The CE mark was awarded by the accredited institutes Teknologisk Institut and Delta and refers to tests performed in accordance with EN 1873, DS/EN ISO 717-1, EN/ISO 10077-1 and -2, EN 673, DS 418, EN 12207 and EN 1026. VITRAL is certified in accordance with ISO 9001:2008.
High-quality double- and triple-glazed thermal glazing in accordance with DIN 18008-2 and DIN 18008-5 (non-insulated glazing is sufficient for use inside buildings)
Insulated substructure for optimal thermal insulation
All panes have a 115 mm wide, black silk-screen printed edge that runs around all sides to provide UV protection.
The glass support is supplied in RAL 7043 (Traffic Grey B). The inside of the substructure is RAL 9010 (Pure White). Other RAL Classic colours are also available at an additional charge.
The glass is also available with opal lamination (at an additional charge). The values of the double-glazing change by approx. 57 % for light transmission (tL) and approx. 35 % for total energy transmission (g).
Solar control glass / tinted glass
The following optional extras are possible for an additional charge:
We offer a 5-year product warranty on our SkyVision skylights.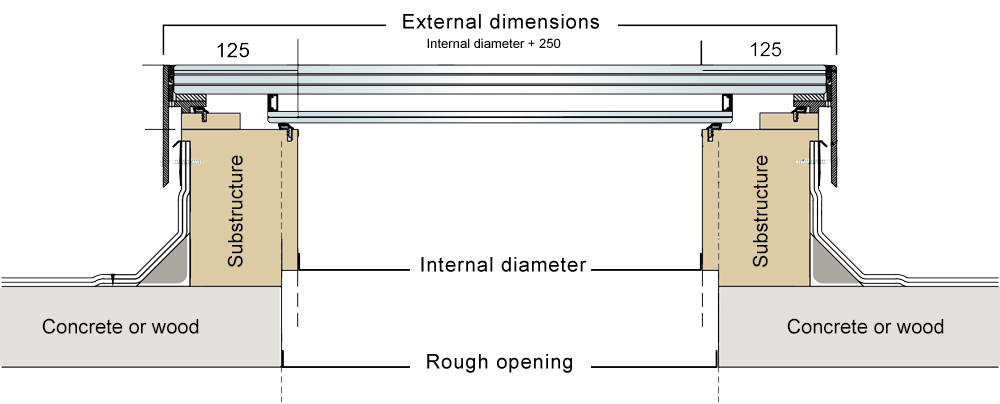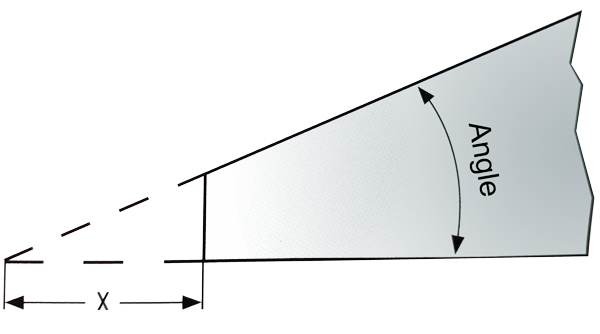 * A minimum pane corner angle of 20° is necessary to avoid corner breakage. Angles below 20° are truncated by 33 or 65 mm.
Technical drawings (single-glazed)*
Technical drawings (double-glazed)*
Technical drawings (triple-glazed)*
* (only available in German)
**Liquid synthetic sealant